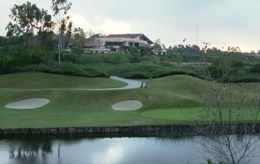 Proper planning is the one of the most important components of any project, however is often overlooked. Failure to perform proper due diligence or acquire the correct entitlements can make or break a project. These are the high risk decisions that need to be done right or you may severely limit the potential or profitability of your project.
Drawing upon over 40 years of development experience Rancho Coastal has that everyday practical 'know how' on how to maximize the potential of your project. Having successfully worked with nearly every major agency within San Diego County and many others in Southern California, it is Rancho Coastal's relationships with the governing agencies that makes Rancho Coastal the right choice for your project.
Rancho Coastal has the experience and resources to perform a full range of planning and entitlement services for your residential or commercial project. Services include feasibility studies, subdivision maps, parcel maps, coastal development permits, general plan amendments, use permits and variances.
Hamilton Estates – 7 lot residential development, Escondido
Oberschmidt Res, Rancho Santa Fe – Dena Gillespie
Casa Sueños del Oro – 7 lot residential development, Escondido
Embly – General plan amendment, Escondido
Nuñez Res, Leucadia – Torgen Johnson
Davis Res, Olivenhain – Peter Trevino Architect