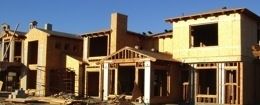 Rancho Coastal's team of bright design professionals to serve your projects structural needs. Embracing 'value engineering' as a core design philosophy, Rancho Coastal's structural team focuses on the balance between creative and cutting edge designs while remaining practical and cost effective.

Rancho Coastal specializes in beautiful custom residential designs throughout San Diego County including Rancho Santa Fe, La Jolla, Olivehein and Cardiff. In addition, years of commercial experience make Rancho Coastal an ideal structural consultant for your light frame commercial development. Further Rancho Coastal can help you develop your house plans on your own with our experienced in-house design team.
DeGrazier Res, Rancho Santa Fe – Dena Gillespie
Van Buren Plaza, Coachella – P+R Architects
Jackson Square, Coachella – Nadel Architects
Nuñez Res, Leucadia – Torgen Johnson
White Twinhome, Cardiff – Don Grover
Lots 18, 75, 76, 81 & 89, Cielo – Rancho Crest Dev.